JUTA TAKAHASHI OFFICIAL WEBSITE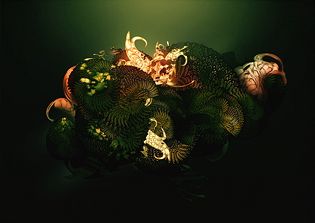 The digital artwork, "The Garden of Eden", for Transcendence album jacket has been used by kind permission of Nicolas Monin-Baroille aka TheUnknownBeing, a gifted German graphic designer, photographer and illustrator.

I found this exquisite artwork when I looked through deviantART as always. Since I felt it had unique Oriental or ethnic atmosphere which matched the music, I started thinking I wanted to use it as the album jacket. Then, I could fortunately get permission of Mr. Monin-Baroille.

Please visit his deviantART page and you'll find more outstanding works.