JUTA TAKAHASHI OFFICIAL WEBSITE
Juta Takahashi: Pleochroism (nt15)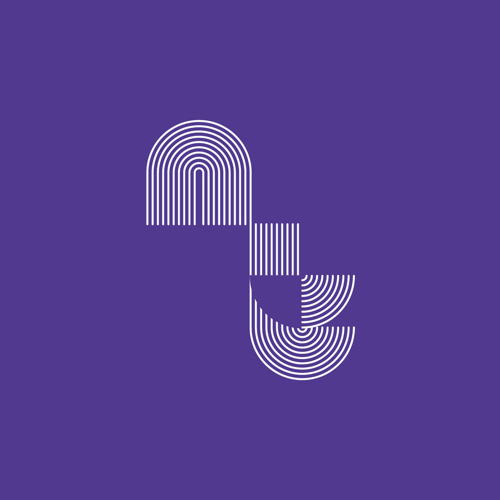 Beautiful deep drones from Japan. Nothing cluttered. Precise clean layers of sound.

The thirteenth album of Juta Takahashi, "Pleochroism", has been released in December, 2019, from Neotantra. The album consists of following four long-form ambient tracks.


1. Pleochroism 1 (14:22)

2. Faint Light (10:54)

3. Pleochroism 2 (20:50)

4. Soarer (15:54)


Composed, arranged, produced and performed by Juta Takahashi
Recorded at Lunisolar Studio, Sendai, Japan

Released on December 31, 2019, from Neotantra, UK

Juta Takahashi is grateful to Lee Anthony Norris, Neotantra label owner.
"Pleochroism" has got selected as one of February 2020 Top 15 STAR'S END Releases.
"Pleochroism" has got selected as one of Monthly Top 20 Albums for February, 2020 at Galactic Travels.
Review by Bert Strolenberg on Sonic Immersion (January 11, 2020):
"Pleochroism" is Jutaro Takahashi's debut-release on Lee Anthony Norris Neotantra-label (motto: Tantric solutions for ears). The outcome -that sees the Japanese composer in search of microcosmic beauty- continues Jutaro's tranquil textural work as featured on his previous albums.
A smooth, lush expanse of pastel colours sets off on the two-part title piece. The morphing synth washes feel like warm rays of sunshine on "Pleochroism 1" though create an introspective, more desolate, almost longing atmosphere on "Pleochroism 2". "Faint Light" presents a denser sound design evolving slightly mysterious as it drifts onward. Things really soothe down on the final piece "Soarer", a gentle floating 16-minute exercise of vintage soundscapes most notably elevating into ethereal realms in the second half.
With "Pleochroism" Mr Takahashi has delivered another nice introspective aural work his followers shouldn't miss out on I recon.
Review by Chuck van Zyl on STAR'S END (February 6, 2020):
Juta Takahashi is strong enough to dream. In his music we do not re-locate, but rather we de-locate. The CD Pleochroism (62'06") strengthens our hearts, as it stills our minds. Its music resides outside worldly realms - allowing us to step easily into sustaining zones of cerebral contemplation. As whispering synthesizers drift into silence, we find each of this album's four electronic hymns to be a study in harmonic contrasts. Under a cloud cover of digital reverberation string triads sound out in the way moonlight sometimes shimmers. Beams of music, refracted through the spirit of the player, swirl elegantly throughout the sound space. Weightless notes bloom across a range of color and mass - in a process understood only on their own terms. Chords drift, slip and lift in a sweet reverie - as softer sounds prevail and coax the night to stay a few moments longer. Fitting easily into the New Age or Ambient Music categories, Pleochroism is a lush counterpoint to the lesser works of these classes. Each track seems to expand continuously over its duration - flowing gently through a range of sculpted textures and sustained moods. Pastoral and silvery then dark and dense, these slowly shifting realizations open up space then fill it with sound - as deep sonic pleasures lead to reassuring calm. In a time most concerned with the mastery of the world out there, listeners to Pleochroism may transcend the day-to-day - and find contentment dwelling in the universe found in here - within ourselves.
Review by Richard Gürtler (February 20, 2020):
"Pleochroism" is a truly masterful sonic expression, where warmly sonorous vistas are delicately reinforced by introspectively glimpsing beams and glistening subtleties, where monochromatically infinite and euphoniously dissonant stratums are intriguingly permeated by piquantly ascending meridians, where distinguishably soaring horizons and incandescent vertexes are exquisitely amalgamated with balmily evocative and silently engulfing reflections.
62-minute "Pleochroism" CD is packaged in a 4-panel digipak and is out on UK's Neotantra label since December 31st, 2019. Japanese par excellence virtuoso Juta Takahashi at the very top of his spaciously contemplative dronesculpting, enter now this aurally soulful oasis!!!
Review by Sylvain Lupari on Synth&Sequences (June 18, 2020):
"Pleochroism is an immensely attractive album, thanks to the masterful track-title which is worth the price of the CD"
It had been a long time since I had heard of my friend Juta Takahashi. The last album I received and reviewed was Light and Shadows, and it's been 4 years. Juta hasn't lost the form and offers us a rather intense album with a good embrace to the Dark Ambient made of karst dust and of corrosive reverberations. Produced, released and distributed by the new English label which offers Tantric solutions for the ears, PLEOCHRISM offers 4 long structures typical of the Takahashi model where black betrays white and beige takes revenge on gray… Except this time the secret harmonies of Seabound enhance the value of this new album by the Japanese musician.
Pleochroism 1 begins with a ray of sound light. Like a nice morning in the electronic campaign. A lazy wave extends its veil of reverberations whose harsh tone is subdivided with the presence of prism, throwing a musical texture to this shimmering river which brings us to the first transition point of Pleochroism 1, that is to say a little before the 6th minute. The long reverberating sighs of the Japanese musician-synthesist are like these invisible impulses of the atmospheric elements responsible for the distribution of oxygen underground. They are at first the main source of the repertoire of Juta Takahashi who uses it as a backdrop in order to introduce this constant tearing between artificial brightness and the reverberating contrasts of mechanical buzzes. There are these deaf impulses also of the milli-synth lines per seconds which weave its sound web like these immense spider masters of its slender natural gutters down in the ground. Someone has put its foot on a nest of light and hundreds of points rise to meet in a compact mass of astral shimmer. Juta made his bed of music where the prisms draw incandescent shapes which infiltrate and subdivide the mass of drones, creating these holes which bring out a little light in his music. It's hard to believe in that, when the first 5 minutes of Faint Light are suspended by harsh radioactive buzzing which will let through violent streaks of opalescent light. These lights fight like whitish demons against these long lifeless guttural murmurs. Pleochroism 2 is rather its opposite with a long logical sequel to the opening title. The thin lines of harmonies and the morning dew atmospheres on the edge of a lake of fire are absolutely immersive. Soarer has this look of this dog lost in a game of skittles with its texture of incredible brightness. Less acute phases balance the two visions, giving a more musical texture to this last monument of refulgence of this album.
I would like to believe the renowned critics when they mention Juta Takahashi as being a master in the art of meditative mood music. It was already the case, but as far as I'm concerned, the torrents of his torments make him rather a much interesting character in the field of Dark Ambient now. If some of his albums have reached heights in the genre of landscapes of living nature, I think among others of Seabound and the colossal Transcendence, it's quite different since the nuclear accident at the Fukushima plant. PLEOCHRISM manages to temper my perception with an immensely attractive album, thanks to the masterful track-title which at the top of its 35 minutes alone is worth the price of the CD. A CD which is unfortunately discontinued, but the download version is still available on his site. So, a beautiful album where the Dark Ambient has never been so melodious and which places the emotions of the sympathetic musician of Sendai on the same level as in Seabound.
"Pleochroism" is available as both factory pressed (glass mastered) CD, limited to 150 copies, and digital download. You can purchase it from Neotantra bandcamp and their partners.
We can sell only 17 CDs out of limited 150 copies, at our official store and bandcamp.